A Forgotten Piece of Philadelphia History
One of the most interesting facts of my father's career—and one that speaks eloquently about his character—occurred during the Philadelphia mayoral race in 1967.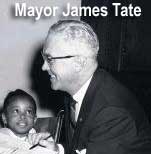 My father had been hired to be the voice for Democratic mayor James Tate's bid for re-election. All Tate's television and radio commercials featured my father's voice and naturally, that distinctive voice was firmly associated with the mayor's candidacy.
In the fall of 1967, a series of debates was scheduled between Tate and his opponent, long-term Senator, but then Philadelphia District Attorney, Arlen Specter. As in most political debates, representatives of the two candidates negotiated to assure the optimum conditions for each party.
Despite Alan Scott's public association with the Democratic candidate, Arlen Specter selected my father to be the moderator for the debates, based on his faith in my father's sense of fairness and impartiality.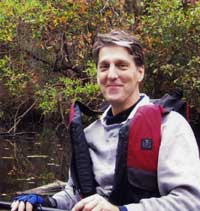 It was a singular honor in a field notorious for its ruthless partisanship, and a fact that has been all but forgetten in the annals of broadcasting and politics.
Jonathan (Jody) Scott, Southern Pines, NC (Son)