EXCERPT
ALAN SCOTT'S BROADCAST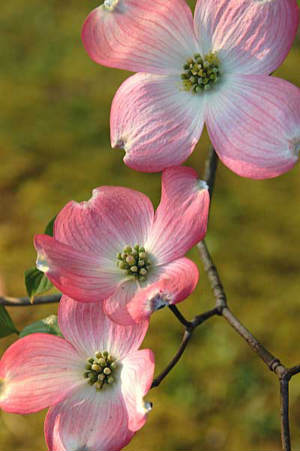 SUNDAY, MARCH 23,1941
"THE FIRST SUNDAY OF SPRING"
Harvester Cigar Program
"THE HEART OF THE NEWS"
Tuesday, Wednesday, Thursday and Sunday, WGN 9:00 P.M. CST
The heart of the news should be light tonight, it being the first Sunday of Spring. But it acts instead like a heart with something on its mind. And if the heaviness of heart is especially noticeable it is because it is a day that SHOULD be full of glad beginnings. A time when the cool moist earth is freshly turned to receive seeds for a rich harvest. It should be gay with promise; fat and jolly with it.
You've observed, haven't you, that at other times of the year you are disposed to check up and look backward, but when Spring is in the air your head is buzzing with plans for Tomorrow, That's something that wars can't change; nor years, nor yesterday's sorrow. Everybody's young on the first Sunday of Spring. And the WORLD would like to be young too, if we'd let it.
But the world had something on its mind today. It looked in the mirror of a clear sky and saw that the seeds it was sowing would be scattered by the winds of war and wet only with the blood of men and would reap a harvest of despair.
Men were not ready to go out hand in hand to meet the Spring. Instead they were burrowing deep into shelters to hide from it. The Spring that should be bright with happy promise was blackened by promise of other things; the promise of invasion; the promise of more fearful toll on the seas; the promise of horror and horror, in the Mediterranean, in Africa, in the Balkans and in the Far East. And the world shrugged helplessly in the sure knowledge that even these geographic limits were arbitrary. Horror is a poison gas whose vapor spreads to offend all living things. There is no immunity against horror. The spring sun that floods the ocean will find hundreds of shadows marking the U boats that hide from the Spring in the deeps…to destroy. And when men dare to look to the sky it will not be to welcome the glad pilgrimage of the birds but to watch for the hideous squadrons of death.
This Spring will not sow for the abundance of the harvest but will, instead, bring craft and skill and design to destroy that abundance.
And here we stand...all of us…not closing our ranks against the real enemy; earthquake and storm, disease and pestilence, famine and want; but rather, allying ourselves with these things against our fellow man.
These are empty generalities, I know, and Murdoch will be impatient with me for being guilty of them. Murdoch and I celebrated yesterday's sunshine by going to the zoo, and we talked of many things; of strength and courage, of fortitude and captivity and lust and suspicion and of the whole gamut of exciting wonders of the Infinite. And today we walked in Lincoln Park and there was nothing to say because he knew, and I knew that it was the first Sunday of Spring ... and it embarrassed us. And if he's listening now and accuses me of talking in hollow phrases my only excuse is ... that I know only the melody of the message. Who am I to know the words?
I wonder what it is that keeps the heavy heart of the world from breaking on the first Sunday of Spring?
Maybe it's the comfort of hope ... hope of that invisible seed whose harvest is dimly promised in the distant tomorrow... the seed of harmony and peace.
They say it's natural and inevitable that men shall fight. I don't believe it. Do you? They used to say that it was natural and inevitable that children suffer diphtheria, too, and measles and scarlet fever and whooping cough. Remember? "It's natural," they said. "A child must get them and get over them." But enlightenment showed us that we could inoculate against these things. Why should we continue to believe that war is natural and inevitable? Young boys fight more readily than men. Grown men who know their hardness of muscle and soundness of thwack hesitate long before the fight--certain in their knowledge of hurt…win or lose. And when men mature philosophically, they don't fight because they are cured of the illusion of victory. They know that to fight ... is to lose. My, isn't there hope that we will yet come of age?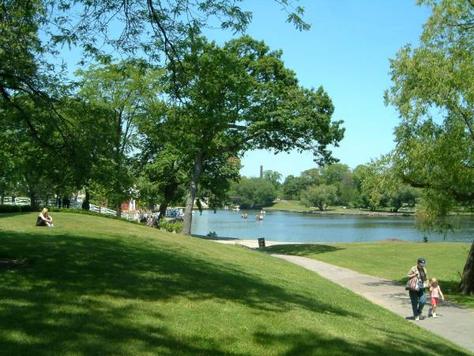 Murdoch and I walked through Lincoln Park this afternoon and the sun was there, smiling as though nothing were out of order. The ice on the pond was thin as tissue and ready to bend with a ripple of water. The trees were busy looking down on the water and then up to the mirror of the sky…measuring themselves and deciding on the color and cut of their Spring wardrobe. The birds were gossiping of the winter and whispering of the romances of Spring and Summer. And all of us who were there breathed in the day...and it was good. And the big Lake was so glad to be quit of the ice that it ran off laughing to the horizon, shaking itself free. And the choir sound of a Sunday afternoon rose in the sky domed Cathedral to make a hymn of thankfulness and hope.
Maybe the world has its heart in a sling ... but it's still able to smile. And there was a song it sang this afternoon. It was just the music; the words are waiting to be written.
It's a song we want to remember in the days ahead.
The makers of Harvester Cigars invite you to listen to Alan Scott and the "Heart of the News" every Tuesday, Wednesday, Thursday and Sunday at 9 PM Central Standard Time over Chicago's famous WGN.

"The First Sunday in Spring", reprinted herewith, is an excerpt from one of his broadcasts.

It is in answer to the extraordinarily large number of requests for this talk that we have made up this reprint for YOU.

Once you have heard Alan Scott's expert analysis of the news, we're sure you'll agree with millions of others that he is among radio's ablest commentators.

And the makers of Harvester Cigars invite you to try a Harvester, fragrant and cool as Spring itself. Its mild, mellow flavor comes from its costly tobaccos, expertly blended by master craftsmen with the heart of prime, ripe Havana crops.

Once you have tasted the finer, sweeter, richer flavor of a Harvester, we feel sure you'll agree with the millions who says

"Harvester is America's greatest five cent cigar value!"

TO THE LADIES: You'll be delighted when you see your men folk light up a Harvester a real, he man smoke, yet mild as May and as fragrant. Surprise them with a box on birthdays, Father's Day, Christmas or any other time. Harvesters are always welcome to the man who really smokes for pleasure.
© 1941